Login
Log in if you have an account
Dont have an account? Register
Golf Cart or Electric-Assist Bicycle...
14 Aug 2021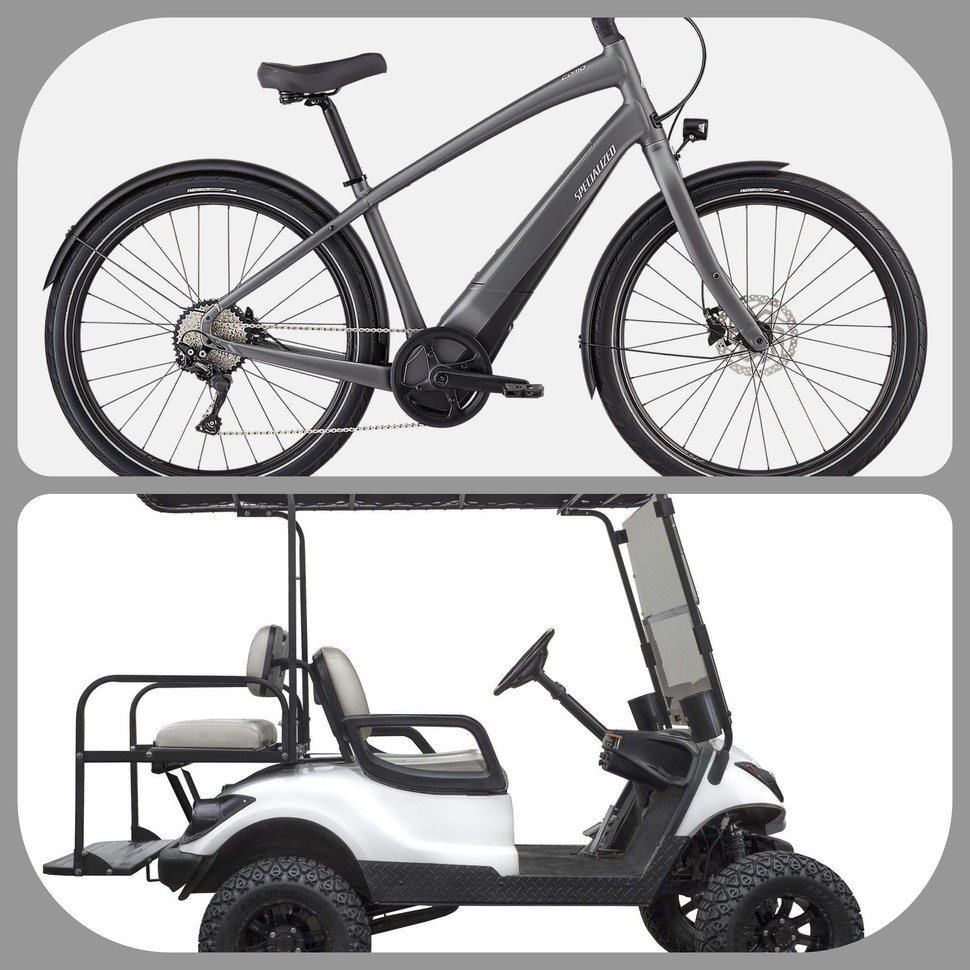 The Case for E-Bikes
Fun comes in multiple forms. For some, fun is strapping on two shoes and running around in circles, for others it is sitting in their car and driving for pleasure. For some of us, fun can be found by sitting on a bicycle and exploring all our area has to offer.  Electric assist bicycles have become a mainstay in the world. At Bike Cycles we choose to sell the best quality most reliable electric assist bicycles we can find.  Our brand of choice is Specialized and we stock the model called the Como. This specific bike is very comfortable, very efficient and super fun. As a class 3 e-bike it will take you places you have always wanted to ride your bike and allow you to get there without a sweat. 
Recently at our local beaches there have been an influx of golf carts. While this method of alternative transportation suits some there are distinct advantages which a class 3 electric assist bicycle has over a golf cart. The main advantage of a bicycle over a golf cart is that you can park a bicycle almost anywhere and you can ride on the Gary Shell Multi-use Path. Golf Carts must park in car parking lanes and it is illegal to use one on the multi-use path. The price of a Como is $3800 and a golf cart can cost as much as $20k.  You could own 4 electric assist bicycles for the price of one golf cart and when you are riding down the road on our local beaches, cars can pass you when riding a bike.  The advantage of being able to have a smaller footprint using an electric assist bicycle and get in and out of smaller spaces makes them a great alternative to larger, more cumbersome, and more expensive golf carts that are subject to parking fees. 
Stop by the shop in Mayfaire for a test ride and see for yourself how comfortable and fun a Como by Specialized can be!